Podcasts we like
Cat Turner, who works on our Joy in Enough project, listens to podcasts while walking. The majority of these below are recommended by her.
Do let us know about other podcasts you like in the comments at the end of this post!
Green and Christian
Green Christian's former Chaplain, and magazine editor, Chris Walton has recorded a series of podcasts for Child Wise. For many years Chris was Director of Ringsfield Eco-Activity Centre in Suffolk.
The Australian Dr Mick Pope talks about science, the environment, and the Christian faith.
---
Green ones
BBC Radio Four, in partnership with the Royal Geographical Society, presents 39 ideas to relieve the stress that climate change is exerting on the planet.

Rob Hopkins – founder of the Transition Movement – interviews various people in the sustainability field and invites them to imagine a future where various impacts on the sustainability of our lifestyles have played out.
Also by Rob Hopkins, a monthly look at how 3 different expressions of the Transition (post-peak oil, sustainability and resilience) movement are faring around the world.
Interviews with Jem Bendell, founder of the DA movement, and others. Deep Adaptation is described as being 'post-sustainability'. It accepts the increasing scientific consensus that humankind will fail to avert ecological (and therefore societal) collapse, and seeks to find loving and compassionate responses to our predicament. Though secular, I find a lot that feels Christlike in the way DA people seek to behave (I help run an Interfaith group within DA, and I'm on its editorial team).
Full disclosure – two mates of mine, Aaron and Rowan, interview people active in marine sustainability. One of the most recent (and possibly their last) is with Paul Rose, legendary marine explorer who's spearheaded many initiatives to protect swathes of the sea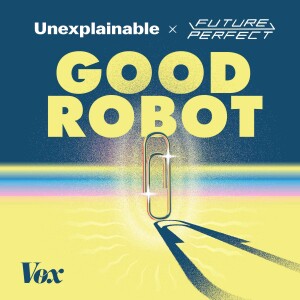 Dylan Matthews debates issues such as 'should I have kids if I'm worried about climate change?'
Former UN head Christina Figueres and the people who worked on the Paris climate agreement talk to people in politics and industry and discuss initiatives to solve the crisis.
One of two Charles Eisenstein podcasts I listen to. Short (and occasionally long) excerpts from his talks, books etc on money, gift, economy, ecology, earth healing etc..
Charles Eisenstein again, the series is described as being about the new and ancient story of 'interbeing' – essentially our interconnectedness (or lack of it) with one another, with ecology, and more.
A BBC podcast which covers non-green issues too, but often focuses on sustainability. 'Brilliant solutions' to the world's problems – and whether they're working. Episodes include desert greening, regrowing the rainforest.
Full disclosure, run by a pal of mine. Describes itself as 'comedy, nature, climate change'. Informative and pleasant if you enjoy listening to slightly smart-arse, but green minded chaps having some banter – which I do.
Weekly podcast with 'leading sustainability thinkers' – generally really informative
Interviews with leaders on the front-line of climate action: what scares them, what inspires them? A focus on personal growth in this area.
---
Christian
The latest world and Christian news discussed through interviews with theologians, thinkers, poets and ordinary people.
Disruptive Dialogues on the future of Religion
De Heidi Campbell and Troy Shepherd look at religion in today's world – the impact of digital media, and COVID, have featured strongly but other influences are also touched on.
Cranmer Hall's podcast – looks to join the dots between theology, church and the world. Philip Plyming interviews various thinkers.
POGOS – The Logos Institute Podcast
From St Andrews U, lots of conversations about theology, biblical studies, philosophy. A bit academic but hey ho.
The 24-7 Prayer movement's app and podcast – 10 minutes of Lectio Divina and reflection every day, never wasted time – often just what my heart needs to hear.
Professor Alister McGrath is interviewed on the life and writings of CSL. Sometimes I think we don't really need any new theologians, CSL did it all so well. (Kidding, but only just!)
Jewish and Christian semiotics on contemporary issues. Debates between two academics of each faith.
Interviews with people from different parts of the church – and in some cases for those who have had poor experiences with 'church' but want to explore their faith further with this engaging digital community
From the blurb: If you feel that you have more questions than answers, if you feel as though your faith is changing, if you feel that if the worship leader sings that chorus one more time you will strangle him with his own guitar strap, then this is the podcast for you. Challenging, refreshing and thought-provoking, the Mid-faith Crisis explores the big questions of the Christian faith with honesty and humour. Warning. Contains traces of theology and occasional innuendo.
---
Next: Climate Change is Racist – New Book
Previous: Green energy for your church and home
---
Comments on "Podcasts we like"
Tony Shepherd:
---
Add your own comment to "Podcasts we like"