Signs of Hope – a Green Weekend.
at Launde Abbey, on the borders of Leicestershire and Rutland.  Friday 22nd to Sunday 24th November 2019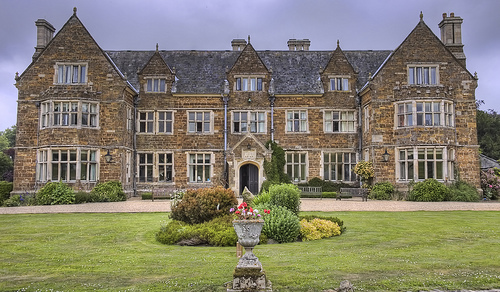 Book now for Green Christian Retreat at Launde Abbey, Leics 22-24 Nov. 2019 https://greenchristian.org.uk/signs-of-hope-nov-2019-laundeabbey/ 22-24 November – Tweet this
As we now face possible environmental and ecological disaster we need to find reasons for hope, not only through our spiritual resources in worship, prayer and bible study, but also by seeing what is happening in the world around us, both politically and practically.
Green Christian retreats provide an annual opportunity to meet other Green Christian members in beautiful, reflective and friendly surroundings. They are also open to anyone who cares about the future of our planet.
This year's retreat is organised on behalf of Green Christian by Canon Brian Davis, Chair of Eco Church Harborough, and Chair of the Friends of Launde Abbey, with Revd Kevin Durrant, a Baptist Minister who also leads quiet days and retreats.
Kevin Durrant will lead Bible Studies during the week-end, looking at some of the themes of his book, 'The earth will teach you' (copies from Kevin are only £8.50, including p & p. email: rmdurrant@hotmail.com ). In it he reveals the great richness of ecological themes found in the Bible, providing hope and inspiration as we wrestle with the most important theological issue of our time – the fate of our planet & all its inhabitants.
But we also need to find hope in the world around us. So there will also be guest speakers, including someone from the Allerton Trust, which runs a nearby farm and highly acclaimed conservation project (a site visit may be possible during the weekend), and the Director of the Leicestershire & Rutland Wildlife Trust, whose good work in protecting and enhancing local wildlife includes the management of two woods belonging to Launde, and Rutland Water Nature Reserve. Brian also hopes to organise a 'Question Time' on Saturday involving, among others, a local MP.  Furthermore there will be opportunities on Friday evening and Sunday morning to share in the work of Green Christian, and the Way of Life which is at the heart of our discipleship.
Launde is an ideal place for a 'Green Week-end', in the heart of the countryside, with its extensive gardens,  surrounded by 150 acres of beautiful parkland on the borders of Leicestershire and Rutland.
Cost: £170 (£165 for early bird bookings) – all rooms en suite with excellent food & facilities, Friday supper till Sunday afternoon tea (The normal week-end rate at Launde is now £181)
STAND-ALONE SATURDAY : those who cannot commit to the whole week-end, may join us on Saturday from 9.30am to 4.30pm – COST:£30 which includes lunch, etc; £25 if you come as a group/carload.
TO BOOK A PLACE AT THE WEEK-END  phone Launde Abbey  01572 717254 For more information about the week-end contact Brian Davis revbdavis@aol.com 01858431843.